Rihanna ameuangana na wananchi wengine wa nnayofanana kiasi na wanawake wa Kizulu wa nchini Afrika Kusini, Riri alionekana mwenye furaha na kwenye pichachi mwake Barbados kufurahia tamasha la kila mwaka la Crop Over Carnival. Akiwa amevalia mavazi ya moja wapo aliyopost kwenye Instagram, aliandika kuwa anaipenda nchi yake.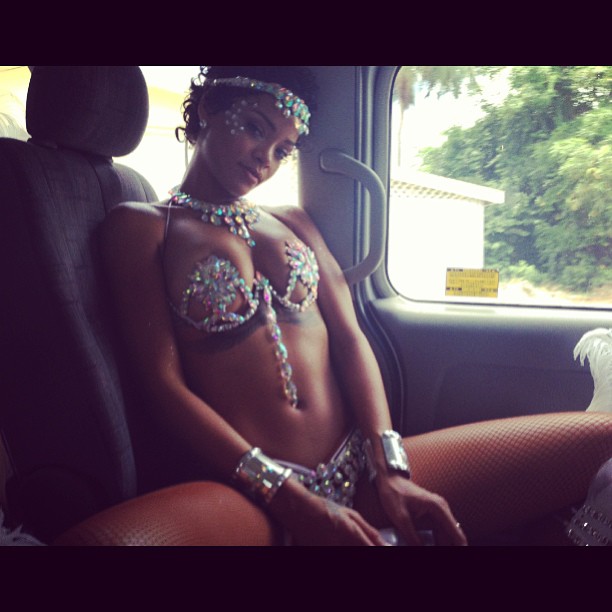 Tamasha hilo liliandaliwa na kampuni ya Zulu International.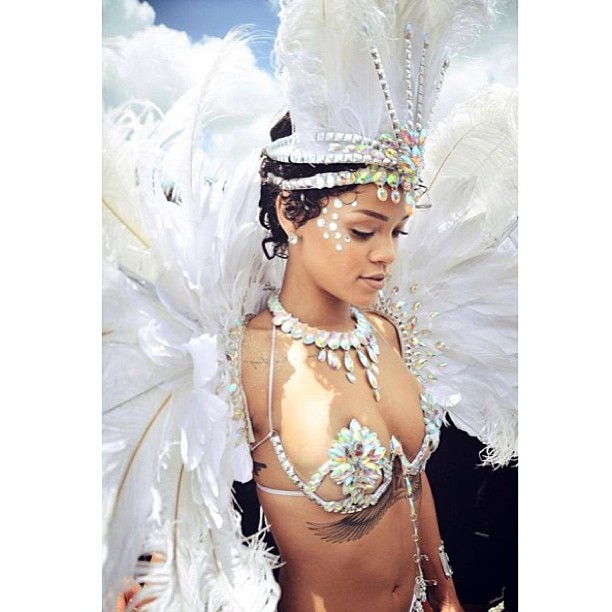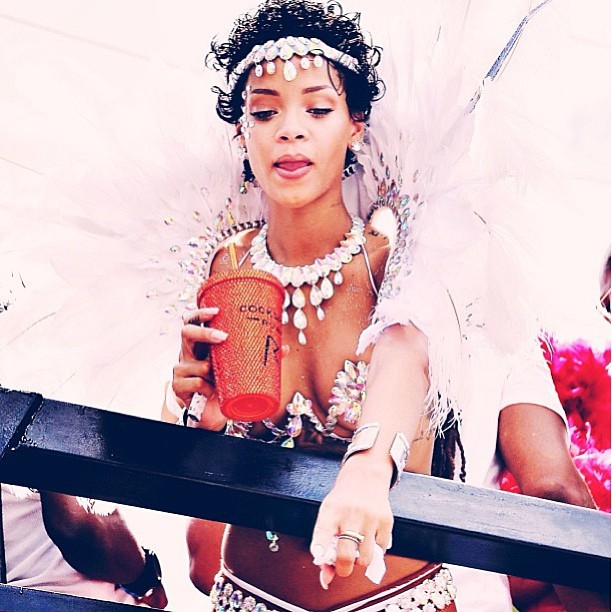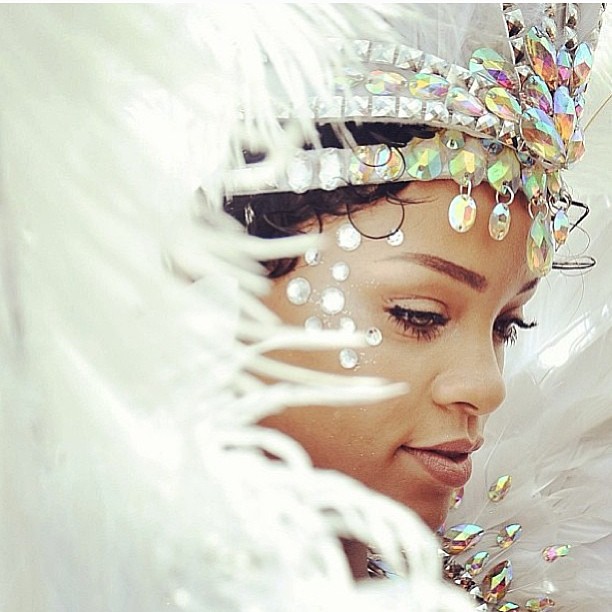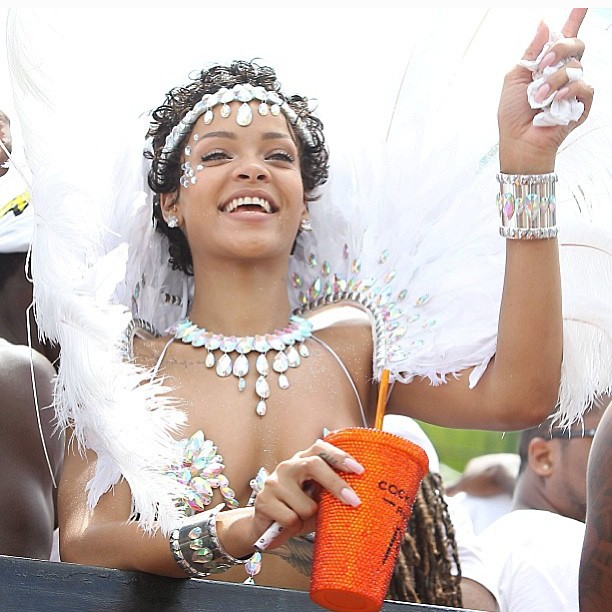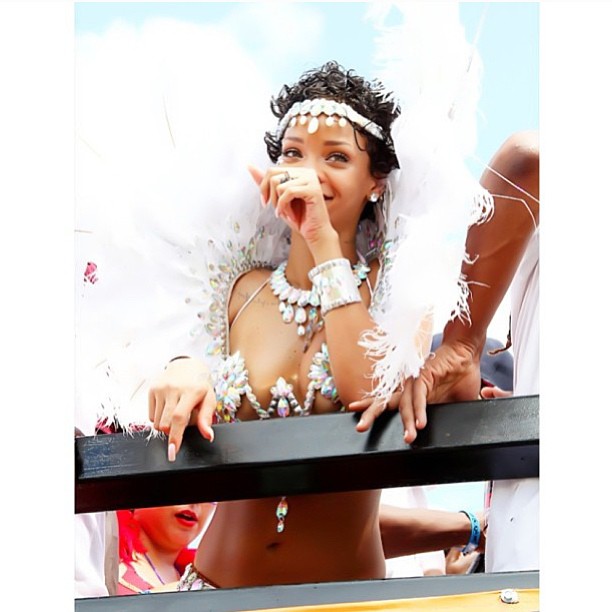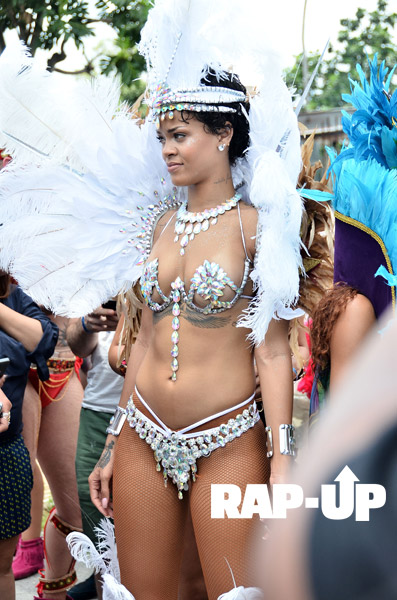 Rihanna seemed to let all her guard down as she partied ferociously at the Crop Over festival in Barbados.
The singer took to the Barbados carnival scene with aplomb, partying through to the early hours of Saturday morning in the island's capital Bridgetown.

And the 25-year-old singer looked typically striking in a nearly sheer white monokini, decorated with sparkling metallic panels.
Green face paint, blue and silver sunglasses, practical baseball boots and a white veil over her new short curly hairdo completed the look.The star clutched a drink in one hand as she grinded behind several other partygoers at The Foreday Morning Jam party.

At one point, she also showed off the backless detail of her ensemble, getting down on all fours for some kind of breakdance move.
The bash, which took place on the street, began at midnight and ended at 6am, with Rihanna seemingly in it for the long haul.'Woke up in paint and a veil from partying in de street all morning!!! #Barbados #FOREDAYmorning CROP OVA almost here!' she wrote on her Twitter on Saturday after her night out.
However, there was time for recovery for the singer, who tweeted that she was back to work, taking part in a new cover shoot – 'Glam starts now,' she wrote.